Sissy Bar + Luggage Rack for Harley Davidson Softail Standard 99-05 Black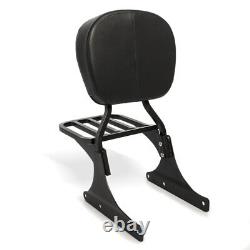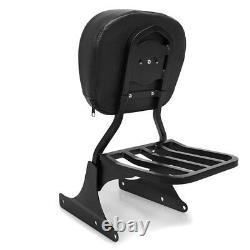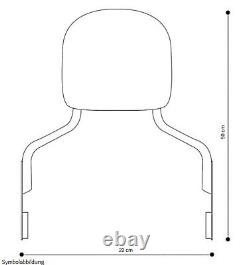 Sissy Bar + luggage rack for Harley Davidson Softail Standard 99-05 in black. Item number: 983119 / eb-amz-967135-06.
Passenger sissy bar with luggage rack and backrest. Relaxed and safe for the passenger and optimal storage for luggage. Perfect fit thanks to high-precision manufacturing. Attention: Mounting kit (Docking Hardware Kit) required for installation - not included, sold separately. Regarding the product offered, it is only an accessory or a spare part, and in no way an original product from the vehicle manufacturer.
The manufacturer's brand is clearly indicated to show the intended use of the offered product as an accessory or spare part. This allows to identify the type of vehicle the offered product is intended for.